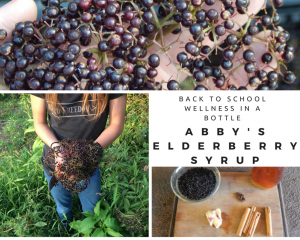 We want accessing Abby's Elderberry Syrup to be easy for you.  So we have a number of convenient pickup spots, including
Fridays, 11-6.30 at 412 East Oak Street, Louisville Kentucky (Whole Life Buying Club).  You don't need to be a member to pick up your elderberry, but after seeing all the great stuff WLBC has, you may decide to join!
Monday and Friday from 6.15-6.45 – Brandenburg, Kentucky near the baseball field by the river.
Wednesday (every other week, September 5th, 19th, October 3rd, 17th) – Costco on Bardstown Road from 10-12.00
We also have a number of friends who have partnered with us to get elderberry syrup to you each month under our subscribe and save program.  So go check out that page for more details!
Also, want elderberry syrup delivered directly to where you work?  If you and your coworkers order at 8 or more bottles, we will deliver right to your work or door if in the central metro area of Louisville.  If enough people order, you may get your bottle FREE!  Email us for details.